[one]
Family and friends came to visit (

this was actually in June...shhhh!

). The nice thing about moving every few years in the military is that family/friends can plan their vacations around where you are stationed. The not nice thing is that you only get to see them a few times a year.
my mom, Ben's mom, Ben's sister
my sisters and brother
bf4l
[two]
My coworkers. Love and miss them. We went to a baseball game and saw fireworks for the 4th. Only in the South can you see the Sand Gnats play the Crawdads. It may not be Cubs vs. White Sox, but I'll take what I can get.
[three]
Babies.
Two family members had babies this month. The holidays are going to be very exhausting exciting!!
[four]
You may think this is a picture of my mantle...but if you look closely, you will see that yes-that is a mistletoe, and yes-that is Ben waiting impatiently under it. While packing up our Christmas decorations, he decided that we will keep out the mistletoe year round. I guess he didn't want to miss any opportunities!
I find him like this a lot, with that same expression on his face...How dare I not notice him waiting...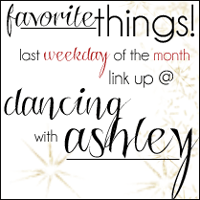 *My January faves.